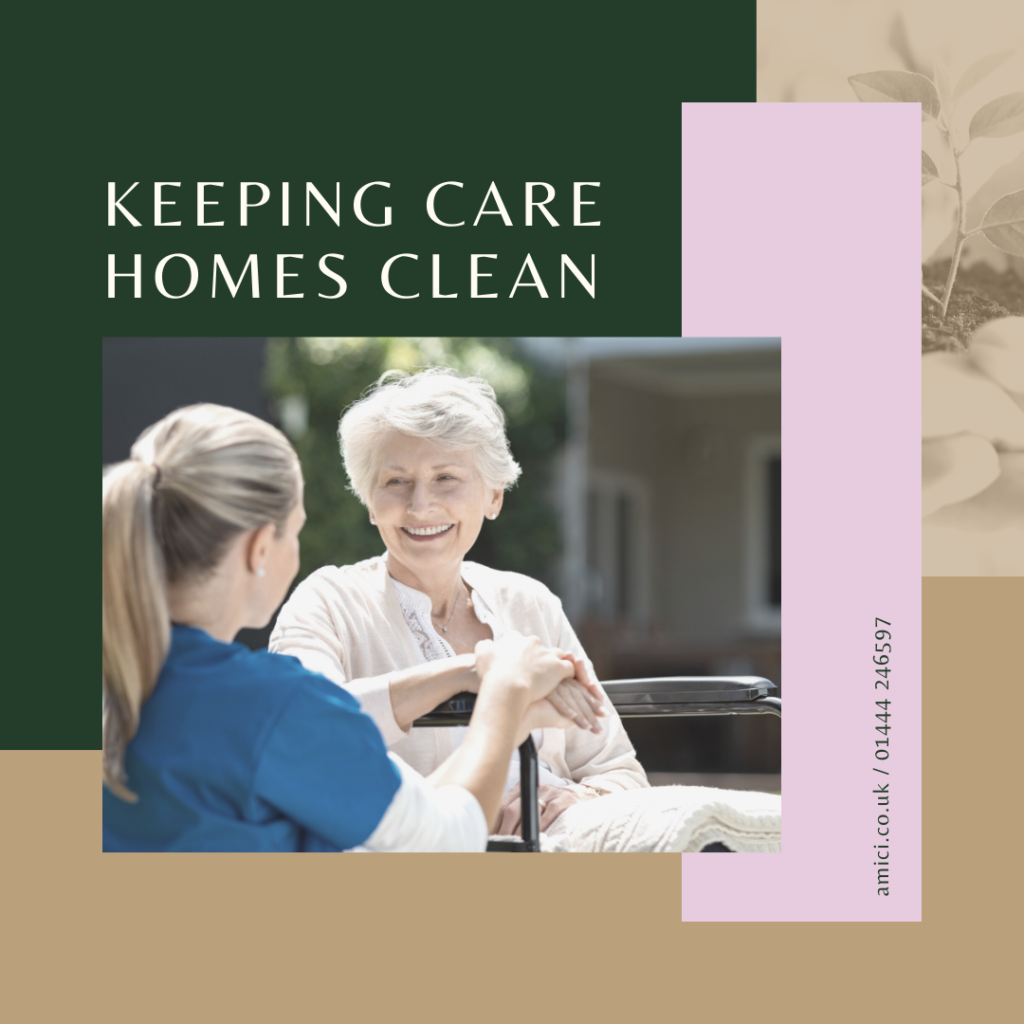 Amici were called into a care home this week to treat a resident's room and common areas following the resident's passing with Covid 19. With lots of talk on the news regarding care home safety we've found ourselves working in them a lot more. The process we us is safe in all sorts of different environments and can be used across all different surface types.
We isolated the areas, and treated them with our high quality electrostatic sanitising vapour and sealed the rooms. We then put notices on the doors of the treated rooms that they should not be entered for 30 minutes. In that time the treatment has done its job, killed Covid 19 and over 200 other pathogens that may have been in the room.
This ensures the next occupier of the room is in a sanitised, healthy environment, protecting all residents, staff and visitors.
Our treatment is fast, reasonably priced and we are quick to react to new infections.
We are 'the bug-busters!'
If you would like to talk to us more about the services we can undertake then please get in touch. We're able to work in any public space including restaurants, pubs, gyms, schools, and many others. With the signs that Covid-19 isn't going away anytime soon it's important that people take sanitising a lot more seriously.