Most people don't realize that when it comes to spreading germs, the kitchen is a bigger culprit than the bathroom, says microbiologist Philip Tierno of New York University and author of The Secret Life of Germs. The kitchen sink, refrigerator handle, light switches and microwave buttons are some of the germiest things in your house, mainly because so many people touch them and yet they're rarely cleaned.
As for the worktop edges? "It's the worst," says Tierno, because bacteria thrive in the crevices and even under the worktop. A survey last year by the Hygiene Council, an international group of infectious disease experts, found that 70 percent of kitchens had high levels of bacteria. 
Covid 19, colds, flu, even food-borne illnesses can be spread by touching the infected surfaces in our homes. The kitchen, where raw food is prepared, can be host to pathogens like salmonella and E. coli, which can sicken older people with weakened immune systems, notes Tierno. "Those who are diabetic or caring for elderly parents should pay attention to the germ hot spots in their homes," he says.
A recent study by the University of Virginia found that the Covid virus can live on surfaces around the house for up to two days. Most frequently contaminated were doorknobs, refrigerator door handles, TV remote controls, and bathrooms.
Other viruses, says Gerba, can survive on household surfaces from a few hours to several weeks. The norovirus, which causes diarrhoea, can last for several weeks. You can easily avoid these pathogens by having the Amici Sanitize treatment for homes. A typical 3 bedroom house can be treated for £195 (incl vat) that can be re-entered 20 minutes after treatment.
Protect yourselves and the people you love!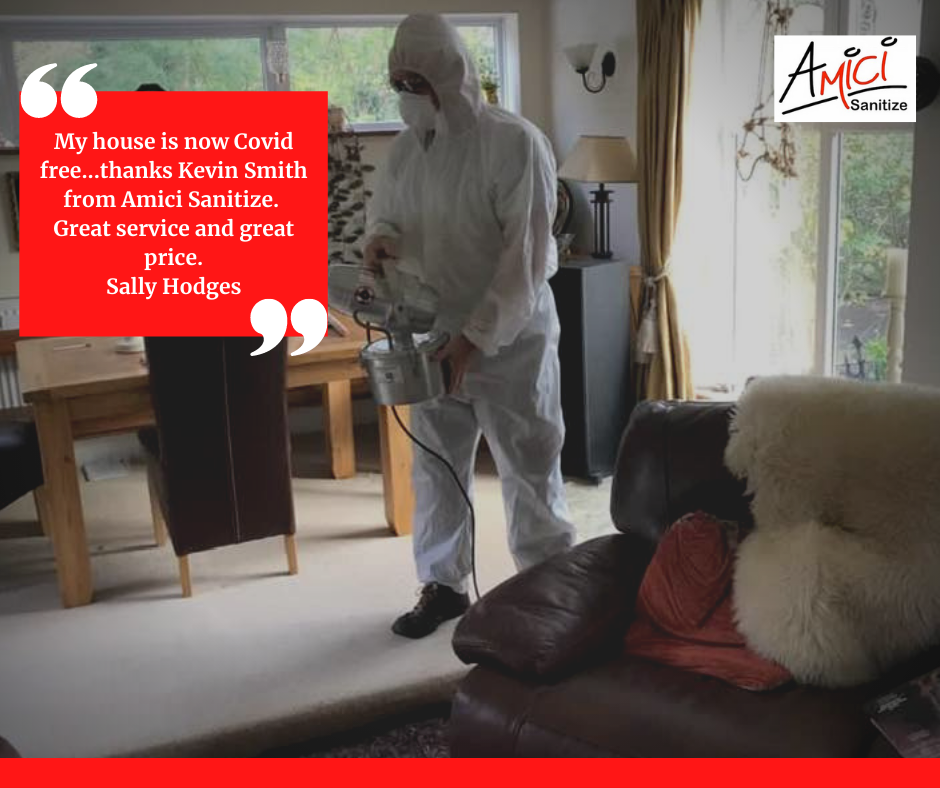 Protect Yourselves and the People you Love