Amici Sanitize are a company that specialises in treating premises for COVID, viral, bacterial and fungal infections.
We use an NHS approved chemical that is harmless to humans, plants and animals. It is also environmentally friendly as it evaporates when it has eradicated the virus and over 300 other harmful pathogens, including COVID, flu viruses, salmonella, C Difficile, MRSA
We apply the formula using a state of the art electro-static spray machine that ensures an even coverage of all exposed surfaces, far more effective than hand spray and wipe methods. Our system is proven to be the most efficient treatment of dealing with infection outbreaks in Schools, Care Homes, Offices, Gyms, Restaurants, Bars and any location where people gather.
We have treated all kinds of premises and are the approved infection control contractors for Glyndebourne Opera House.
Please contact me for advice on how to keep your people safe.
Kevin Smith
07770 833 370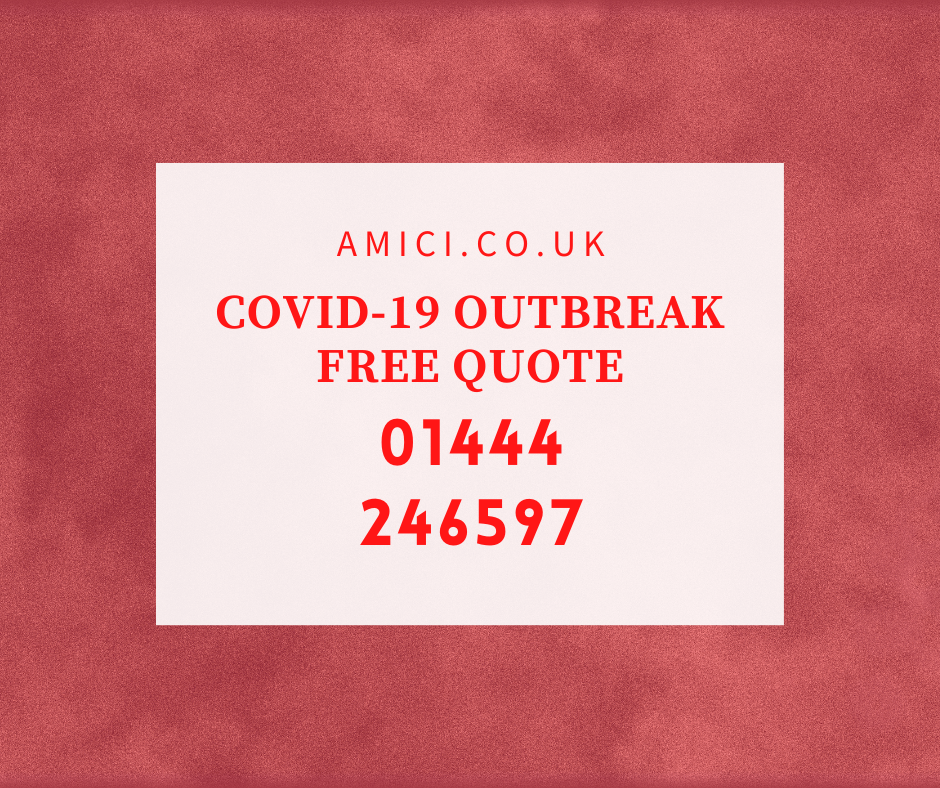 Specialise in Treating Premises for COVID